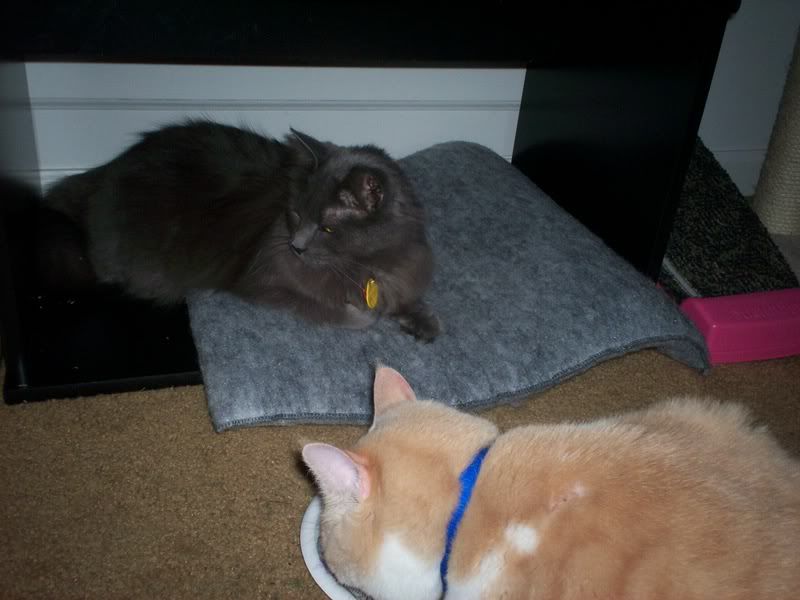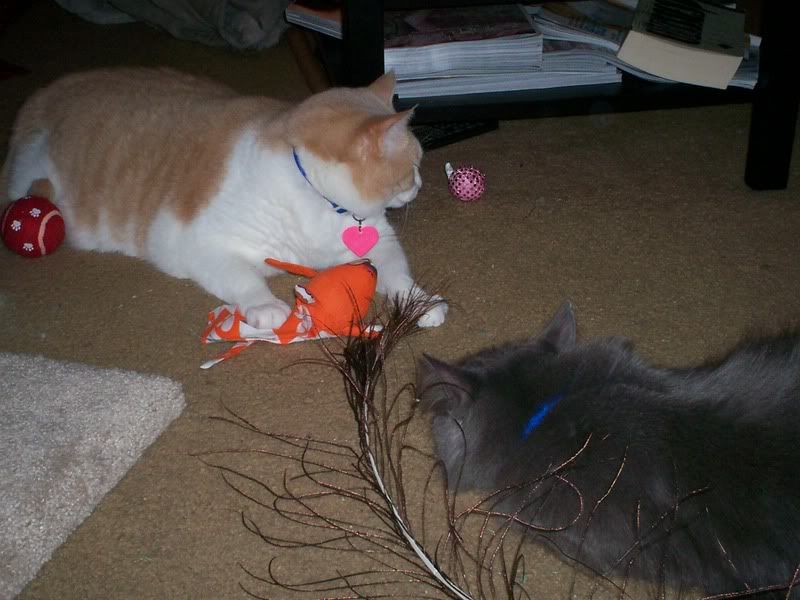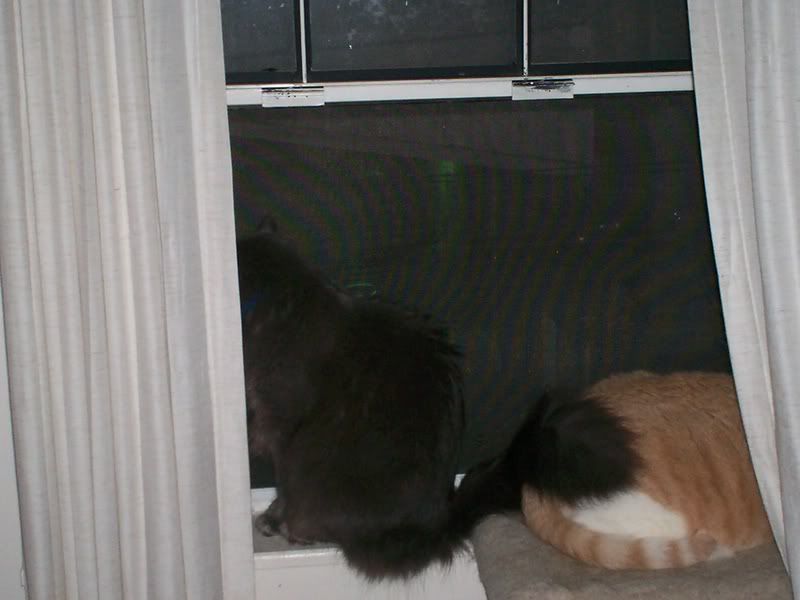 A year ago mommy and daddy decided it was time to add to their family. They went to Pets Inc. and saw a purty gray kitty and a big orange kitty, when the gray kitty reached his paw out for her, mama said she knew they were the ones. The took them home, and while may not live in this very apartment forever (momma and dadda hate it here), as long as mommy and daddy are around they will have a home with them.
Tonight we got very special dinners and very special nip. We love you Percy and Eliot!!! Happy Gotcha Day!!!
To our baby boys - our lives would be endlessly empty without you, you are a part of our family and we didn't even have a home until we found you.
We love you much,
Mom and Dad