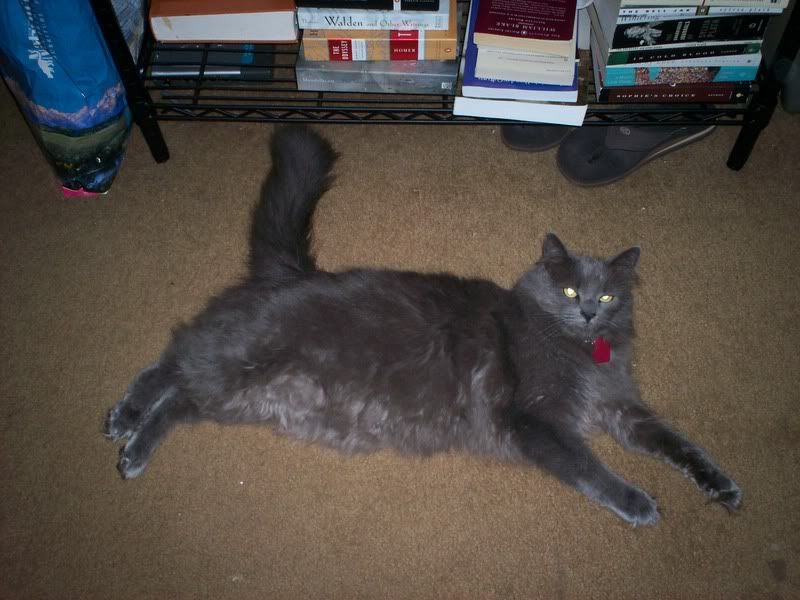 Hi effurryone!
Mama's test went fine she said, much better than last time when she lost all her thoughts and came back crying. However it's still a waiting for the score game - keep those paws crossed.
Emily and I are very much looking forward to our Valentine dates tonight. Percy will be staying home with his favorite ball. He's just not into the whole Valentine thing, hasn't found the right girl.
A word to lucy, I know I look a little wide in the photo beside, but I promise I am just fluffy. I've combed out my fur really good for you.
Emily went to the vet yesterday (she had a worm but it's all gone now, don't worry Shamy!) She wasn't feeling very good last night but tonight she's all kinds of excited about her furst date.
Thanks for all your good thoughts for my mom's exam, she really 'preciates it. See you kitties tonight!
-Eliot