I was just sitting on top of my tree dreaming about my Valentine...
Mom asked me to show off my toes for my new man...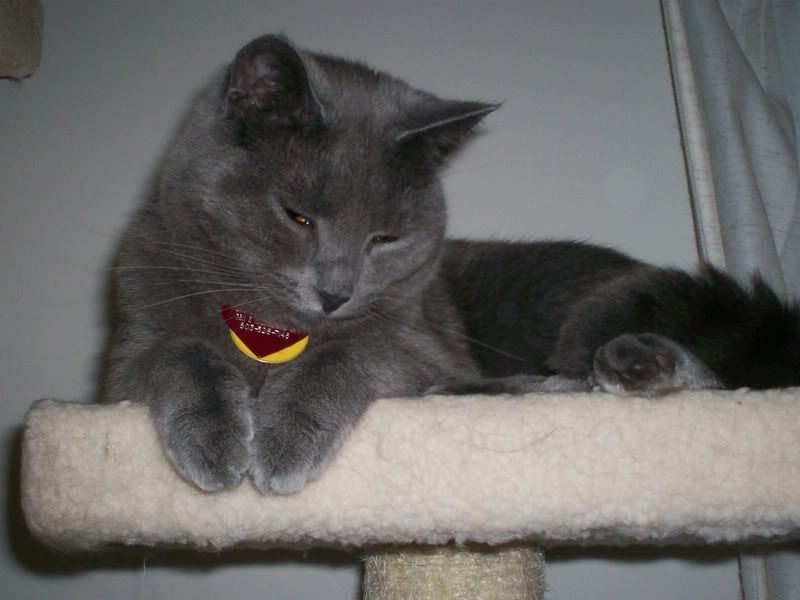 I was a little shy at fisrt, but I guess so...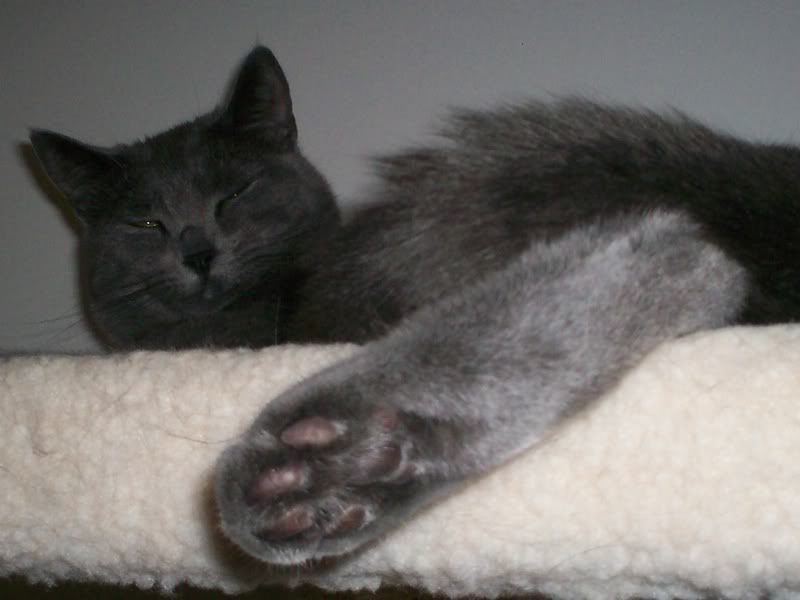 These are my back toes, I like to call my pads lavendar.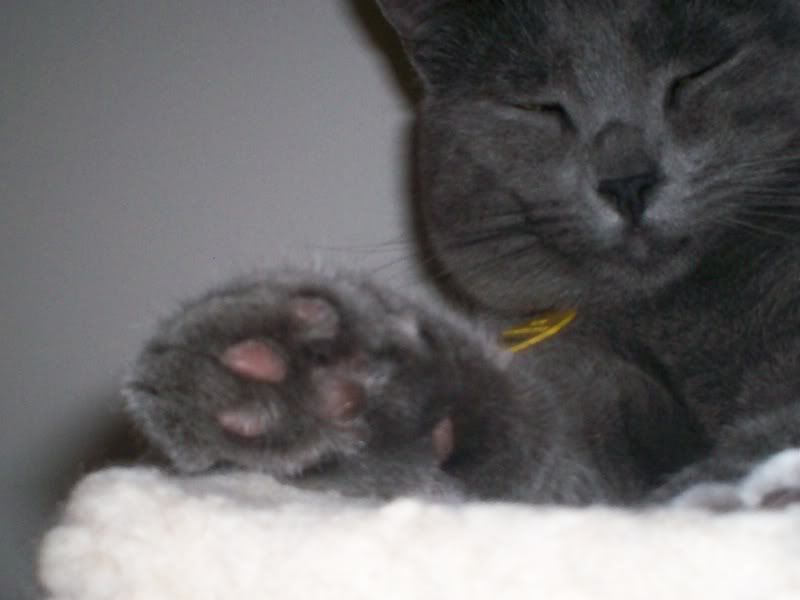 These are my front toes, aren't they nice and dainty?
Wanna hold paws?
Purrs,
EMILY