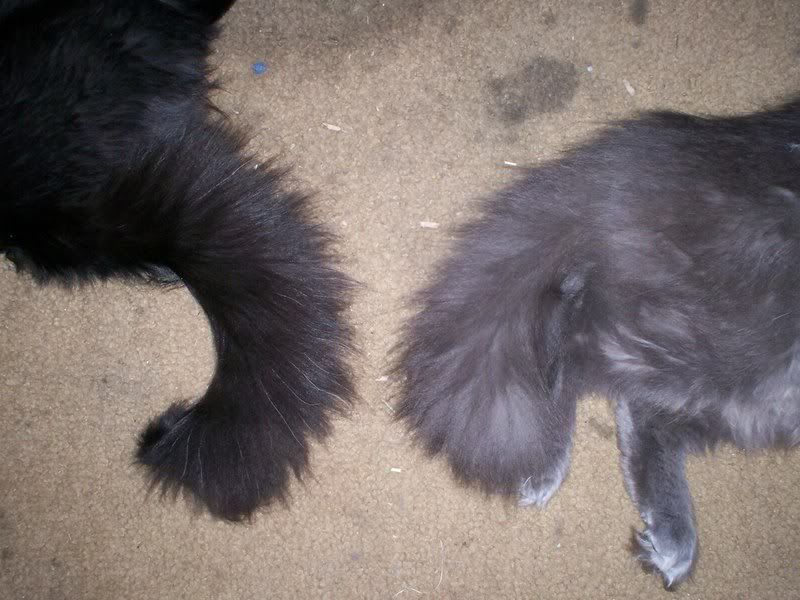 Hello everyone! I first want to thank all their kitties for their well wishes. My eye is doing much better. It's still leaky, but I open it all the way all the time. I sure do hate having that medicine squirted in my eye though. Mom thought I was mad at her because she's the one that squirts it in my eye, so I had to snuggle with her all night last night to let her know I know she's doing what's best for me.
Above is a picture of my tail next to my new sisfur's tail. I am quite a bit larger than her but her tail is even longer and fluffier than mine. I must say I'm very jealous. She's ok for a sisfur, at least she doesn't bunny kick me all the time like Emily. She likes to lay near me, which is cool I guess. Mom and dad say we're long lost twinsies, whatever that means.
Hope everyone is having a good day!