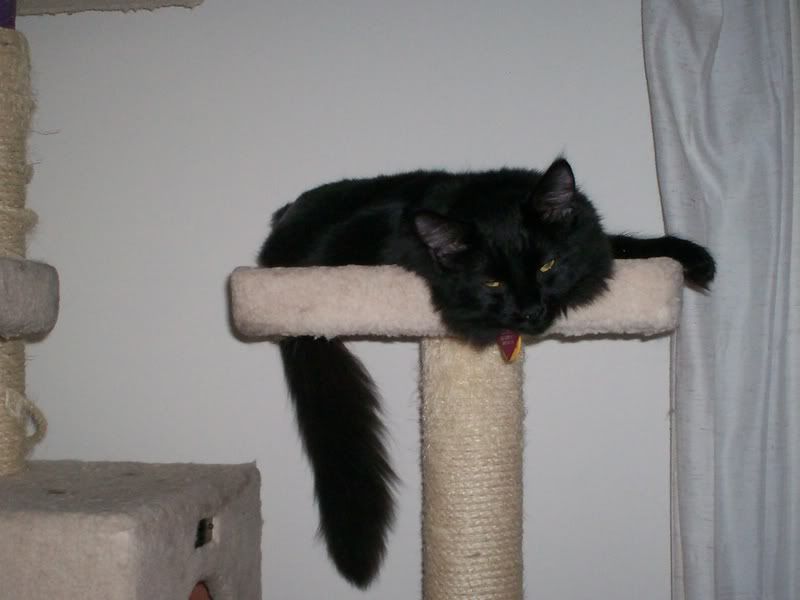 Momma says I'm so dark it's hard to see how pretty I am. I sure do like my new home. My brother Eliot and I are long lost twinsies; we act so much alike. And I even really like Emily even though she doesn't seem to like me very much.
On Saturday I was very worried because my brother Eliot had to go to the vet. His eye was all swollen and leaky. My mom and dad were worried maybe I brought something home to him. Turns out it was just a scratch though, probably from Emily bunny kicking his head. They have to put this stuff right on his eyeball and he whines and makes them feel bad about it! I wouldn't much like having stuff put on my eyeball either though.
Other than that things are going great. I'm discovering all sorts of things and helping out by catching buggies. I love to fun and jump and play. And there's so many birdies outside, it's very exciting, escpecially when the windows are open. And it's so great meeting so many furry friends online to play with.