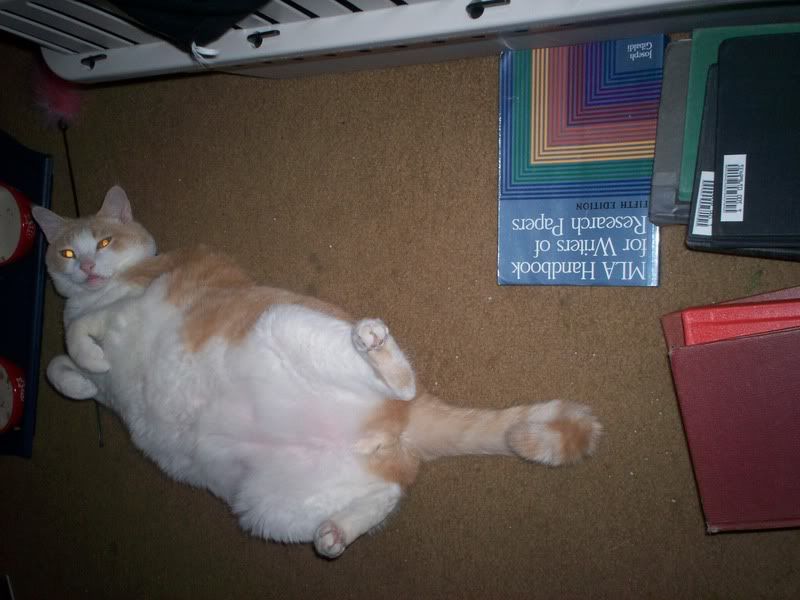 I went to see a specialist about my toe. She gave mom and dad a piece of paper that has all the information about my cancer. It has a lot of big fancy words, so I'll just copy the important stuff for you.
"Percy presented for further evaluation of an incompletely excised neurofibrosarcoma. These are malignancies but rarely spread beyond the area of local growth. The problem is completely removing the cancerous cells and this is more of a problem when the lesions are on the feet and legs. These tumors can send tendrils of cells beyond the area of the original growth that complicate the removal. Since they are relatively slow growing, so they are not very sensitive to chemotherapy. You can have radiation therapy to try to clean up stray cells if further surgery is not an option. The first recommendation for tumors like this is to repeat the surgery to try to get all the affected tissue. It is important to be aggressive with the surgery to try to get all the abnormal cells since that can cure the tumor and with each successive surgery it can become more difficult to remove what is abnormal. In some cases, we eventually recommend amputation of the leg id we cannot control the mass.
I recommend Percy have surgery to amputate the affected toe in and attempt to remove all the remaining affected tissue."
On the way to vet, I wanted to show mom and dad how angry I was, so I peed all in my carrier. Guess what they did to me when I got there? THEY GAVE ME A BATH!!! If that wasn't awful enough, when I got home all my sisfurs and brofor came and sniffed me forever. I liked the vet though, she was nice. She told me that she always wanted a big fat orange cat like me, and while I resent being called fat, I can't fault her for wanting a fabulous cat like myself.
So if looks like another surgery for me. I don't want to, but I know it's best. Mom and dad are still talking about when it will happen. I don't want to lose my toe, I happen to like it very much.
Thanks for all your purrs and comments, they mean a lot.
-Percy