Hi kitties! Sorry we haven't posted in a while, our mom and dad got married and we've been busy sell-a-braten. But look at all this great stuff we got from
our Secret Paws friend
! (BTW, mom said that we should say that some lucky kitty will be getting our Secret Paws soon--we sent ours PRY or a T on Friday. I wish she knew which one so I could tell you!)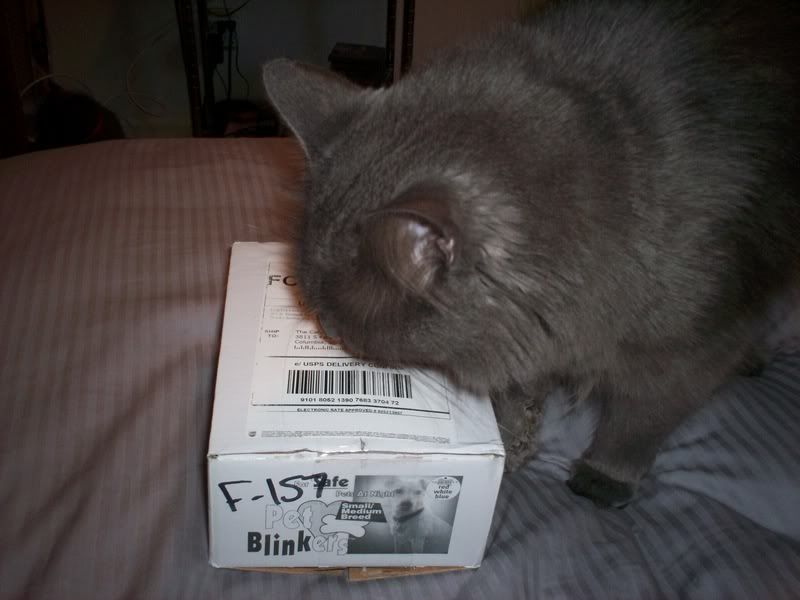 What IS this thing? *sniff sniff* it smells like... like... TREATS!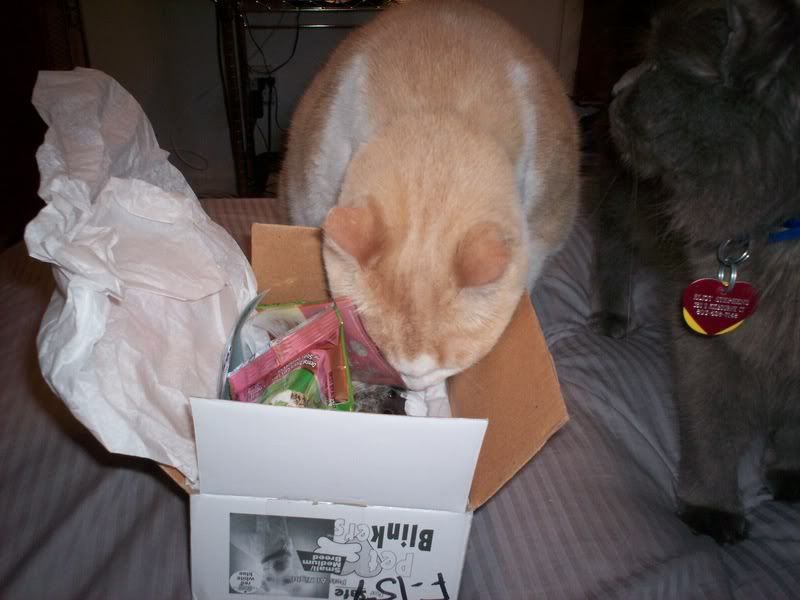 IT IS TREATS AND TOYS!
Lookit, it's from our furreind
Chey
and
Gemini
!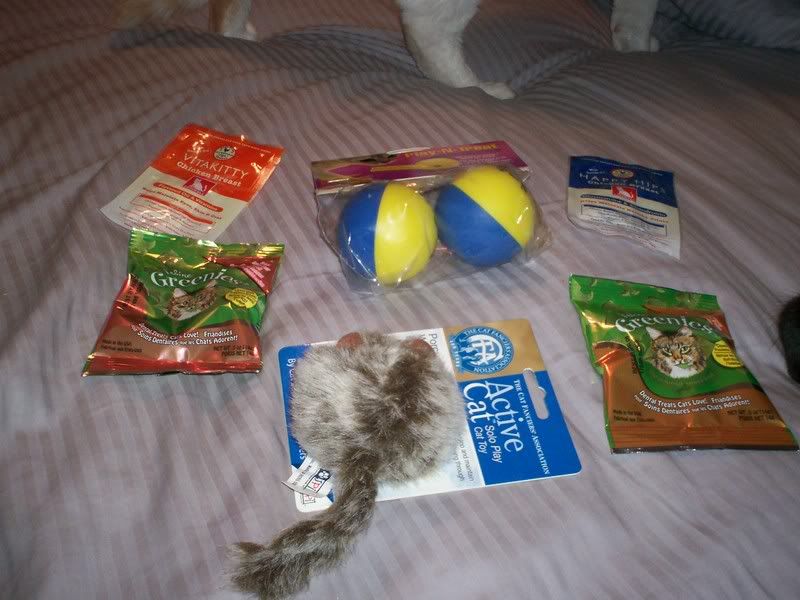 Look at all this STUFF!
"MOOOOM open this!!"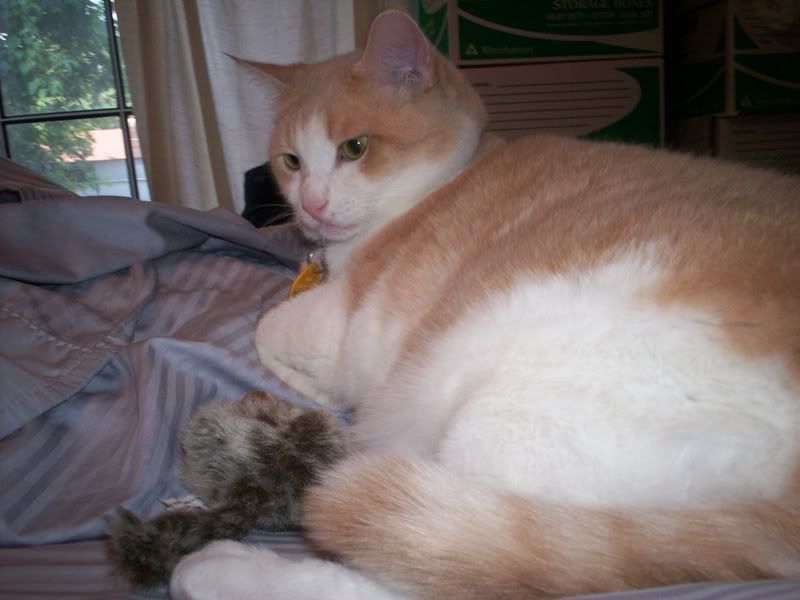 This purcoopine is furry good to sit with. I think it looks like a mouse too, Chey.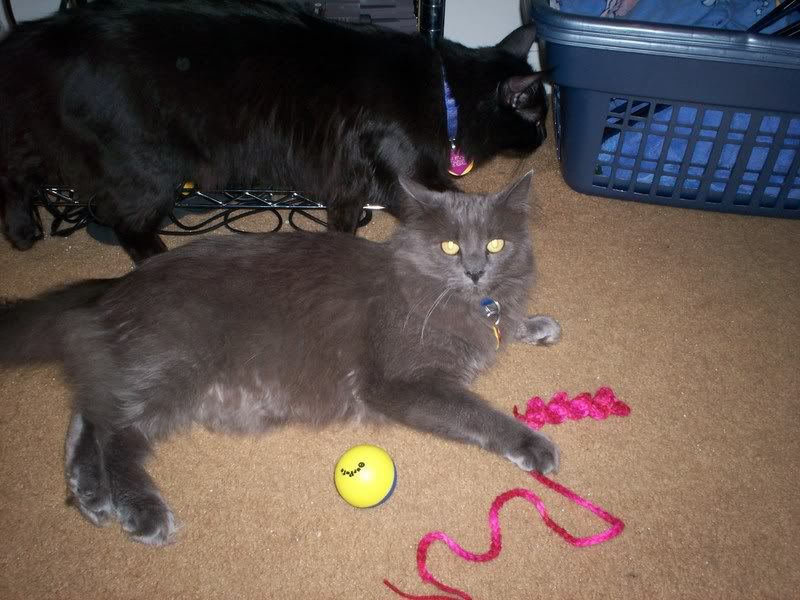 We also got squiggles! Thanks,
DKM
! Here's Eliot playing with both a squiggle and his treatie ball.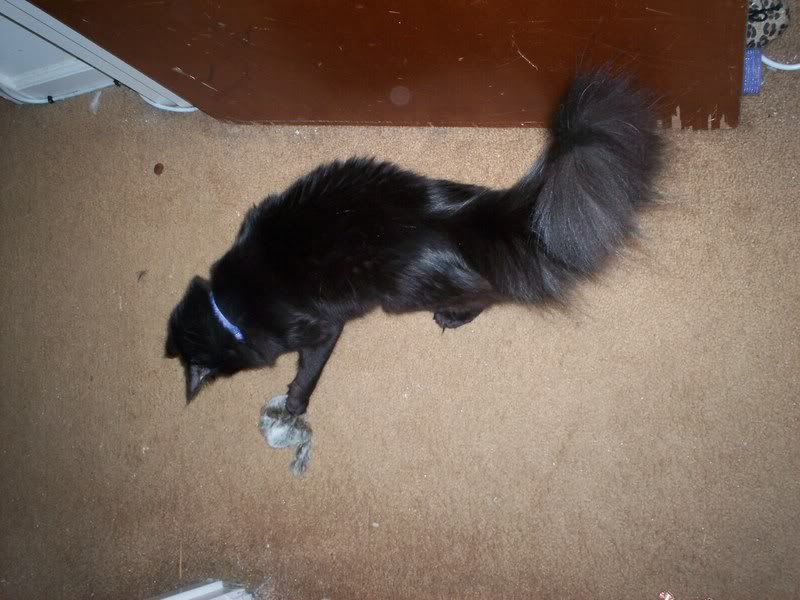 RAR! But the purcoopine is most fun when you POWNCE it!
--The Cats Stephens